JazzHR Integration
---
JazzHR's best-in-class software replaces time-consuming and manual hiring tasks with intuitive software designed to help recruiters and hiring managers recruit, and hire the right talent, fast!
Step 1: Authenticate and Authorize via the API Token
Click on Integrations under Settings
Turn on the JazzHR Integration switch
Copy paste this token into the text field below, choose if you'd like to sync leads Automatically and/or Require Email, then click on Authenticate
Step 2: Create a JazzHR Job
This step can be skipped if you already have a job added to your JazzHR account.
If not, please create a job in JazzHR.
Step 3: Send Candidates to JazzHR
LeadFuze does not send existing leads to JazzHR right after authentication as the user hasn't selected the target campaign yet.
Choose a list and select a

JazzHR

campaign for that list. There are two different ways to send leads to a campaign.
A. Send leads Automatically
For this to work, make sure the SYNC LEADS AUTOMATICALLY? option was turned on here
In order to send leads automatically to

JazzHR

, the user needs to first manually select a campaign for each list he/she wants to export automatically.
Every time leads are added to that list, they will automatically be sent to the selected

JazzHR

campaign in the settings.
If no campaign is selected for the list, leads from that list will not be integrated automatically to

JazzHR

.
Click on Lists under Lead Search
Then click on the 3 dots to the right of the list you wish to manually send to

JazzHR
Click on Integration Settings > JazzHR
Choose a JOB TITLE then hit Save
Candidates from this list will now be automatically assigned to the chosen job in JazzHR.
B. Send leads Manually
This is useful when:
a. List has no default campaign to automatically send leads to.
b. To change the campaign for a lead that was sent to JazzHR automatically by LeadFuze.
Within your Lists, click on Show Leads to the right of the list where the leads you'd like to send manually are saved
Select the leads by clicking on the check boxes to the left of each then click on SELECTED LEADS OPTION
Then click on Send Selected To > JazzHR
Choose a JOB TITLE then hit Save
Step 4: Verify the data
A list of candidates will be uploaded to Jobs > Job Name > Candidates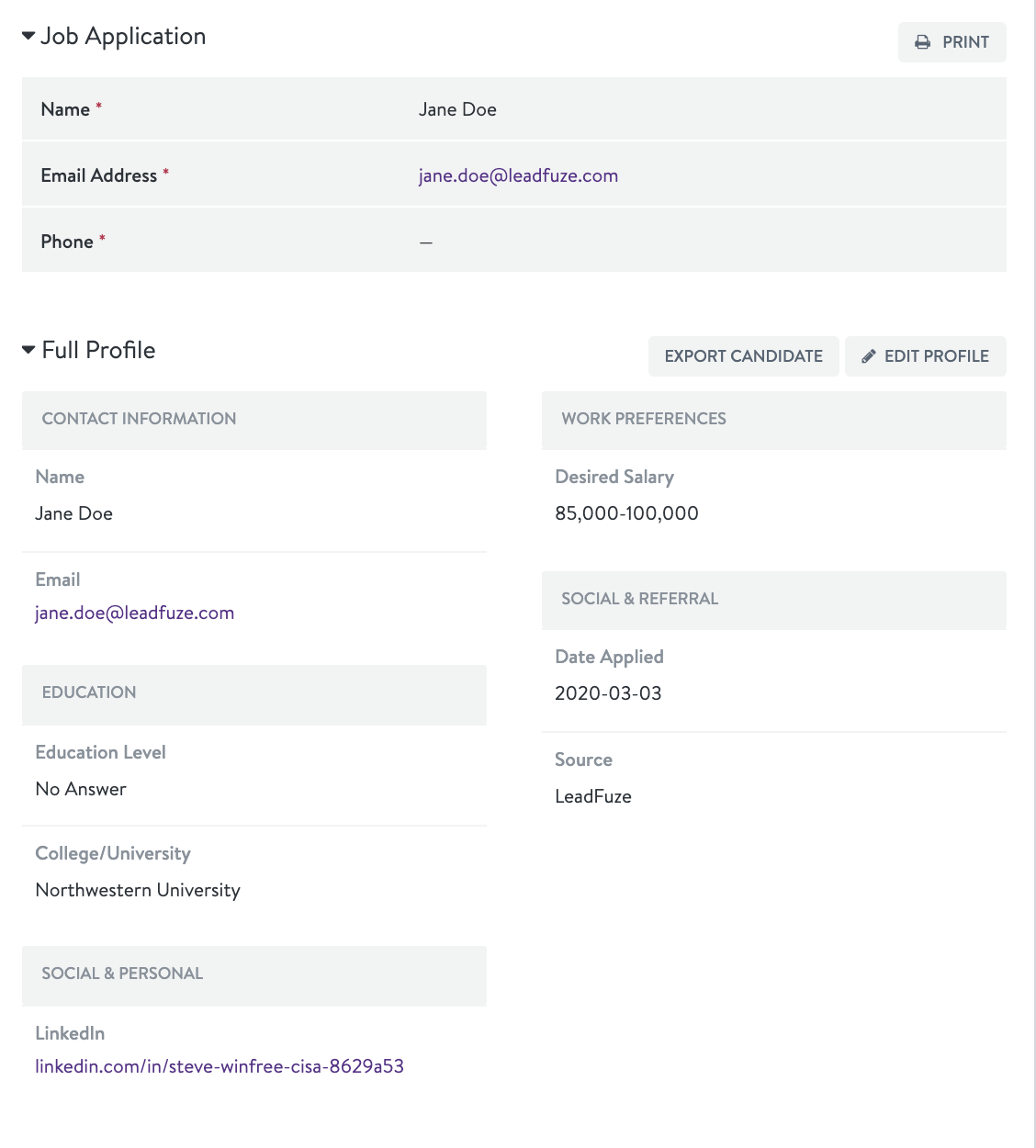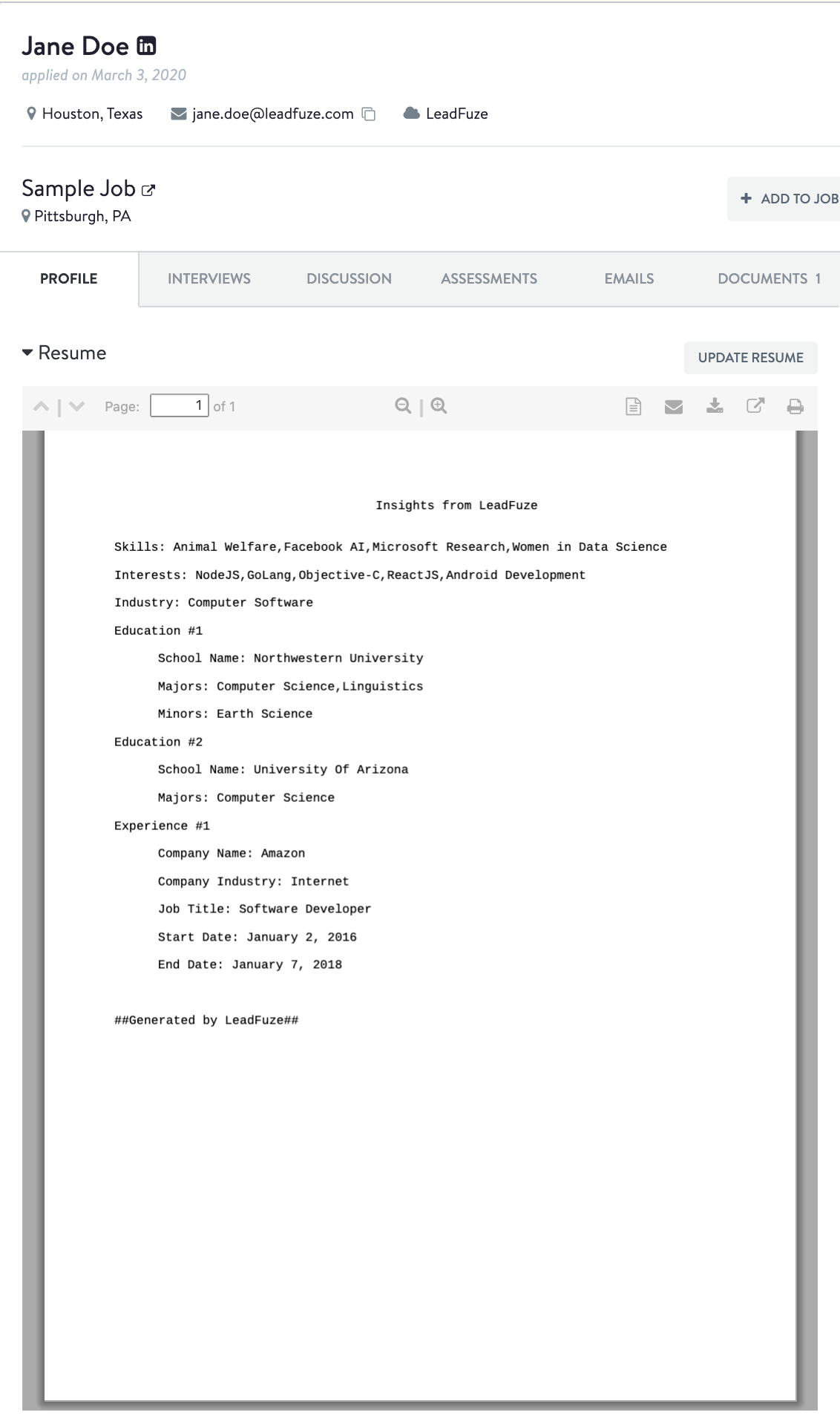 That's all there is to it!
Categories: